The Elizabethan Organ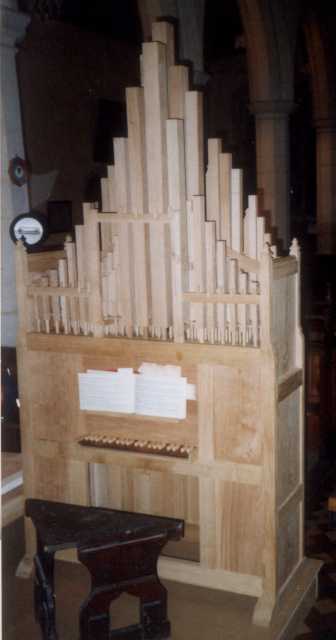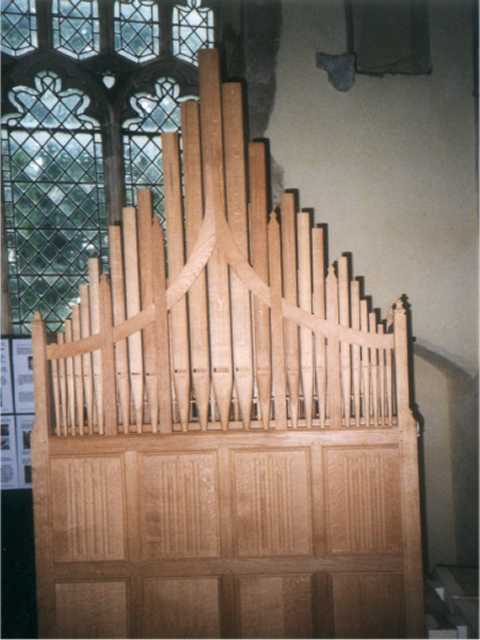 The discovery in Wingfield Church of an ancient soundboard has enabled a replica of a 16th century Elizabethan organ to be built.
The soundboard is a fragment and was found in an outbuilding in the churchyard by Mr. Dominic Gwynn of the organ building firm Goetze and Gwynn of Nottinghamshire. The organ was referred to by Mr. M. Cautley in his book on Suffolk Churches in 1937, quoting from a sighting of several pieces of it seen by Mr. R. James in the 1890s. In 1994 Mr. Timothy Easton enquired about its existence as a result of an article he had read by Mr. F.C. Eglen, describing the relic in 1951. The PCC Minutes of 1951 revealed that it had been sent away to experts but at that crucial moment there was a change of Vicars and nothing more was heard of it.
Mr. Eglen in his article says that "it is feasible that this old instrument may have been brought to this country by a Flemish family". We believe that one Flemish family did come to Wingfield and their descendants still live in Wingfield now.
The replica organ which has until recently been in the church, was part of the Early English Organ Project, a charity established to promote understanding of the nature and use of the organ in Pre-Reformation England, through performance, educational projects and applied research. They are also involved in the reconstruction of a second larger instrument, the Wetheringsett Organ.
The organ has been made in accordance with 16th century principles and methods by Dominic Gwynn. It is almost entirely made out of wood apart from the bellows which are made out of cowhide. It is a charming little instrument and was first played in Wingfield Church in June at two concerts of medieval period music which delighted the audiences. This together with the Wetheringsett organ will tour Britain and beyond spending two or three months with each host and featuring in music festivals.